On Friday 27th March, after our annual Easter Egg Hunt, the Foundation Stage and Key Stage 1 pupils visited Kilkeel Library.  As well as linking of the 'recount' topic in Talking and Listening, this trip was planned to make pupils aware of the library facilities and to foster a greater love of books.
We were kindly welcomed by the branch manager, Mr Gary McCullough.  He gave a guided tour of the new facilities, allowing pupils to explore.  The highlight for many was writing and drawing on the interactive whiteboard.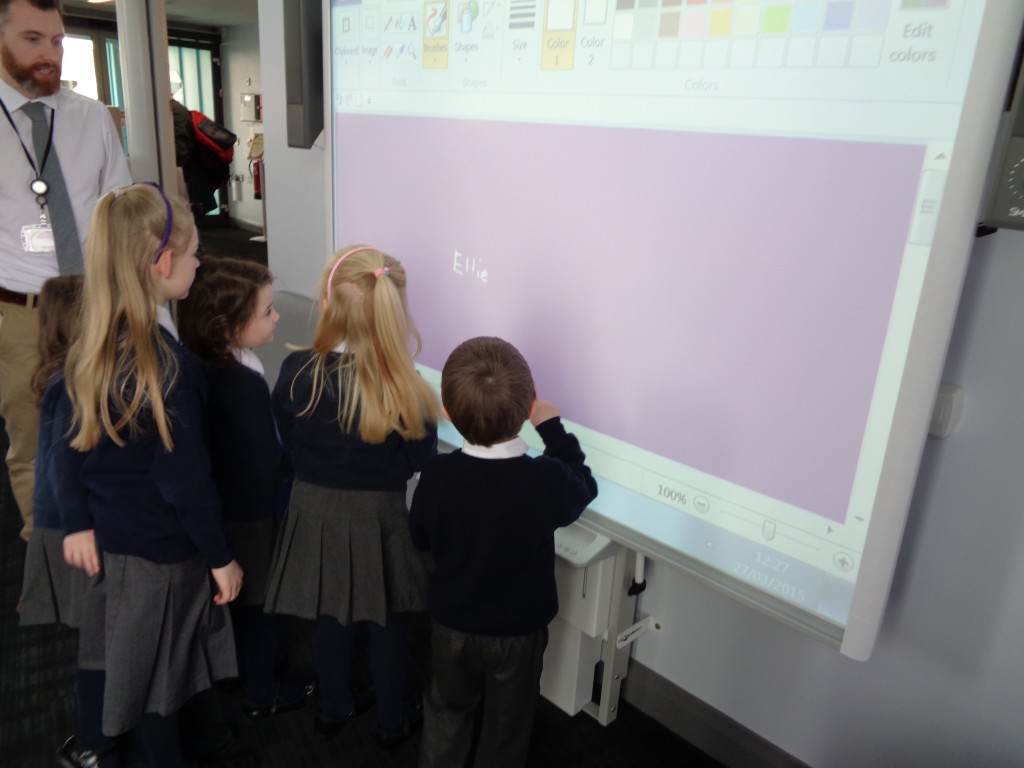 Then, while pupils settled on comfy cushions, he read a Bible story about Nehemiah and, later, another story – 'Down the back of the chair'.  They loved the rhyme, sibilance, alliteration and humour!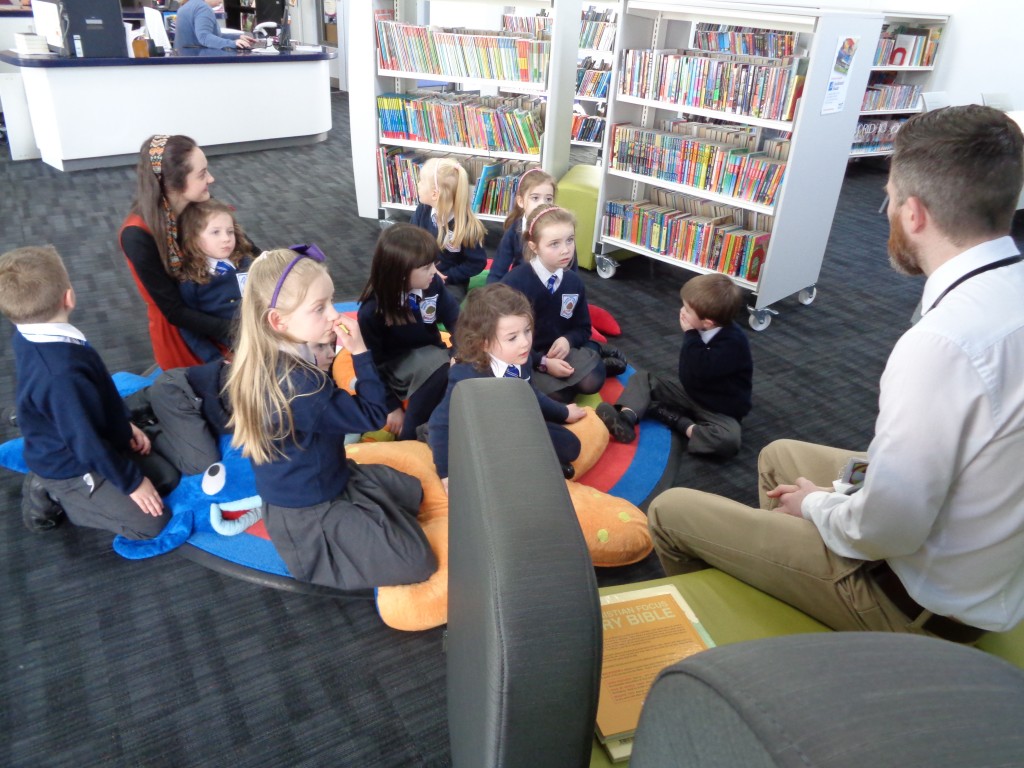 Before leaving, pupils gave the manager a 'Hungry Caterpillar' card, handmade by a Year 3 pupil, as a thank you.