To everything there is a season. . . (Ecc.3:1)
On Tuesday 20th October, Years 1-7 travelled to Kilbroney Park for their annual Autumn Walk.  They split into three designated groups – Red Leaf, Yellow Leaf and Green Leaf.  Each group was given the challenge of jotting down sensory descriptions of their experience (KS2) and completing an Autumn Treasure Hunt (FS & KS1). Pupils enjoyed using their imaginations and actively exploring the forest – wandering from the 'beaten path' to traipse over the 'troll's bridge', sploshing through streams and examining deserted campfires.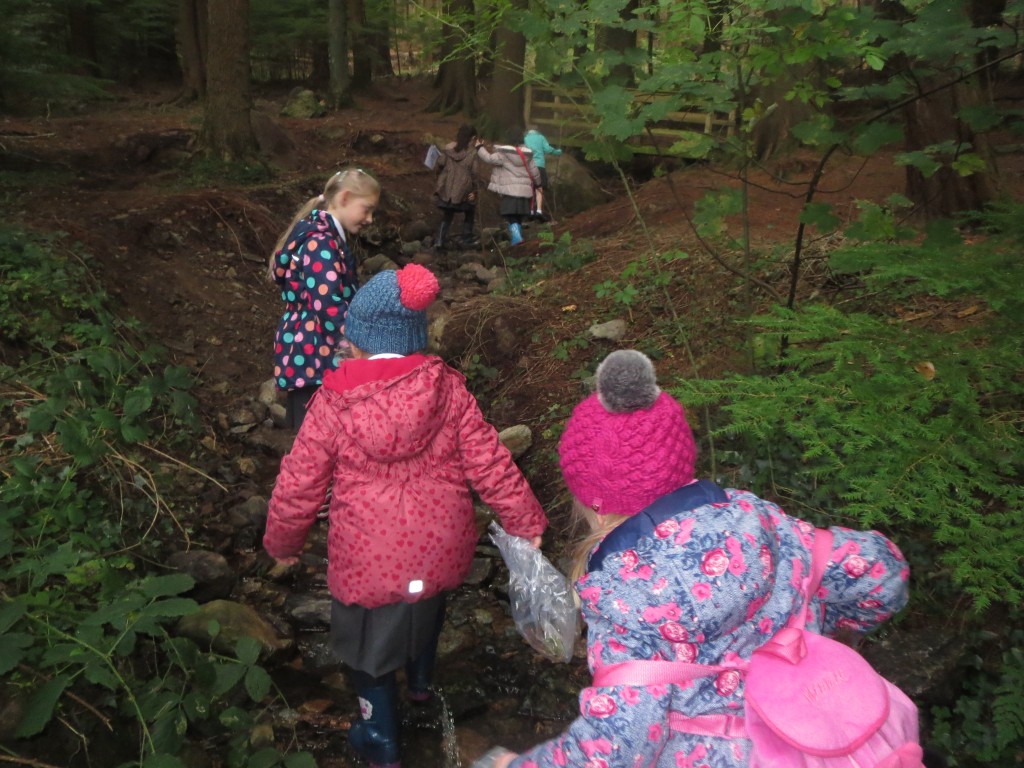 Afterwards, they had playtime in the park and then bought a snack to replenish their energy!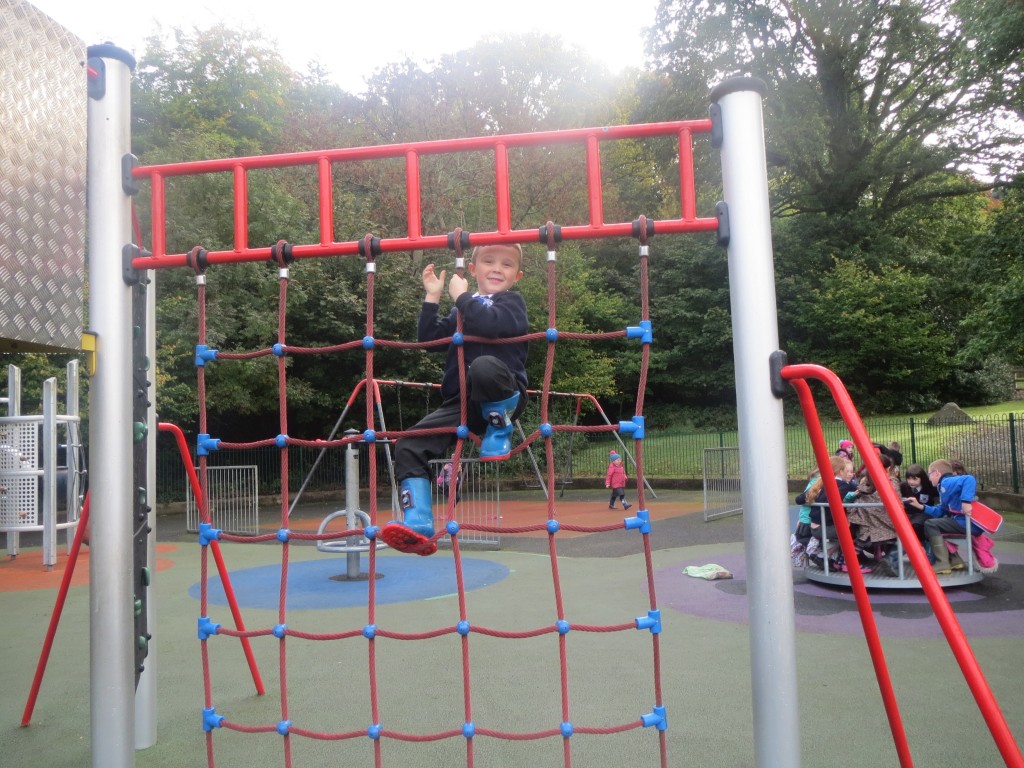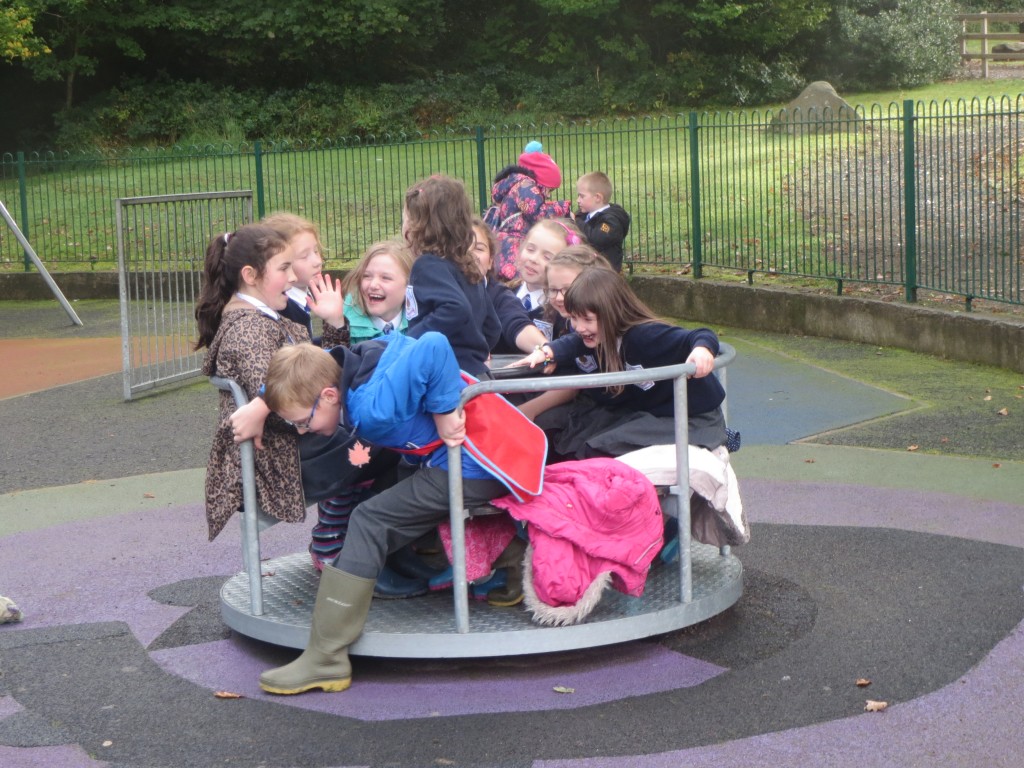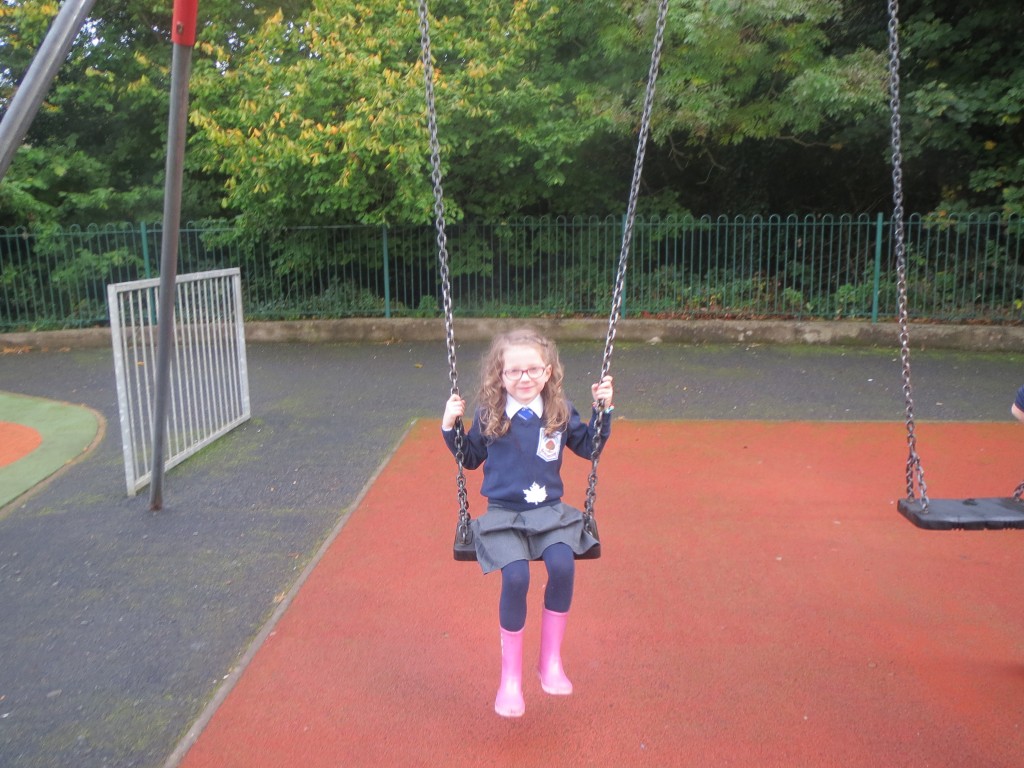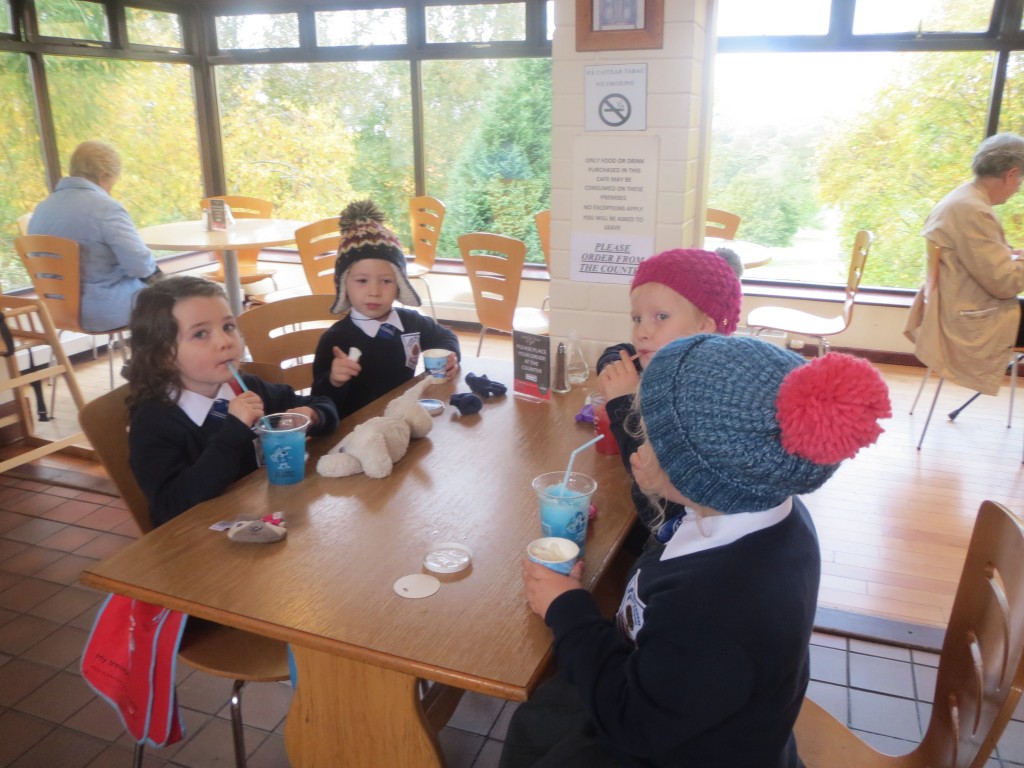 In their afternoon 'Creative Writing' class, KS2 were able to use their sensory notes to inspire a poem, 'Hello, Goodbye', contrasting the season of Autumn with Summer.