Mrs Cherith Gardiner called in to see us at Morning Worship today.
She lives in Perth, Australia, where her husband Rev. Philip Gardiner is minister of the church.
Cherith told us about the Sunday meetings, youth fellowship, children's meeting and the open air witness in Perth.
We even learnt about Kangaroo soup!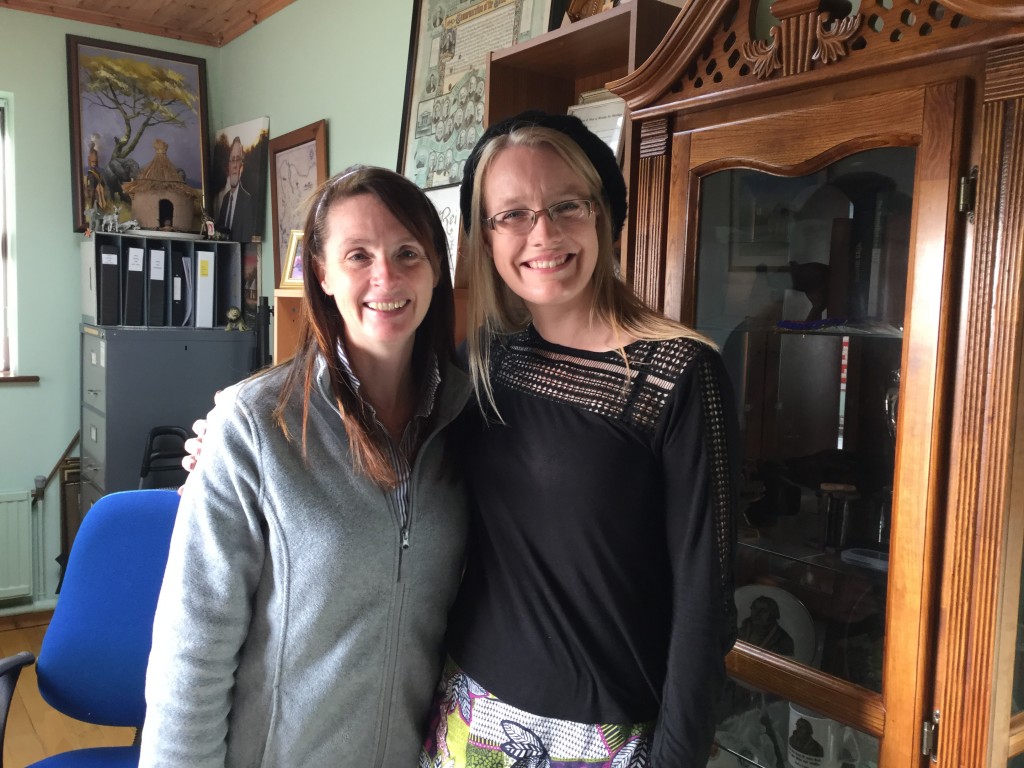 Cherith (right) with Mrs G Graham (Free Presbyterian Mission Board office)